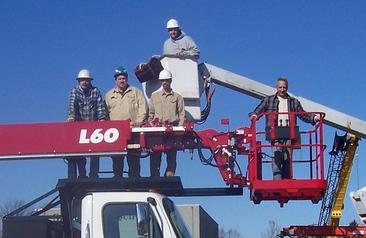 Sign Installation
Installation is easy when you work with the trained experts at United signs. Our sign installation company employs insured, experienced and certified sign technicians – and our dedication to finding and hiring the most trained personnel has made us the top signage company in the Southeast. Please read on to learn more about our Georgia company.

Sign Installation

Using our large fleet of trucks and specialty equipment, our trained sign installation personnel will work to install and maintain your business or facility signage. Our emphasis on regular maintenance ensures your signage's longevity and attractiveness. Many of our customers have told us that our Installers are more talented and capable than those of the other companies that they've worked with.

Work With United Signs – Keep Your Company's Name In Lights!

Ready to work with United Signs? Contact our sign installation experts today – fill out our quick quote form to receive a FREE, no-obligation estimate or call with your requirements.