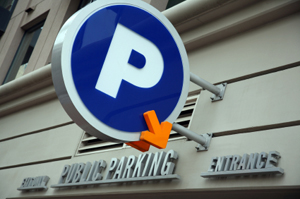 Architectural Signage – Architectural Signs
Looking for architectural signage to make your business easy to navigate? Contact United Signs. We're the Southeast's premier designer and manufacturer of architectural signs, having created a wide variety of this type of signage. We employ a trained and talented team staff with years of experience serving communities across the Southeast from one of our North Georgia facilities.
Top-Quality Architectural Signage
From securing clearance for your architectural signage to sign installation, United Signs is the company that you need for the architectural signs that you've been looking for. Our trained and talented Graphics and Design staff will meet with you to understand your requirements, and will then create a signage model that takes your company's aesthetic and business concerns into account. We serve businesses throughout the Southeast from one of our North Georgia facilities, and we're proud to serve the signage needs of everyone from banks and universities to small businesses and restaurants.
United Signs has worked with leading design firms, Architects, general contractors and real estate development professionals for years. United Signs has, through this experience, gained the expertise required to get involved in your project and provide value added services to help maximize your project's ROI and make you look great with architectural signs!
Our skilled craftsmen bring a capability rarely found in production & manufacturing companies today. Our ability to creatively design, and build branding elements to bring a brand and a business to life separates us from other sign companies. If you want your business to be unique and stand out from the crowd, there's only one option…. United Signs.
Architectural Signs by the Experts
Please contact United Signs today at 678-203-6044 for more information on our custom architectural signage – fill out the no-obligation contact form located at the top of the page to receive your FREE estimate or call today. We look forward to matching your business with the architectural signs that you need.