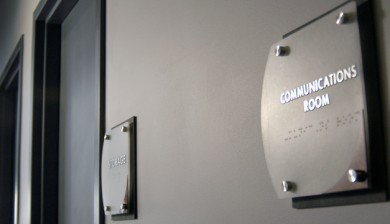 ADA Signs
Looking for high-quality, cost-effective ADA signs? Contact United Signs. Our company can craft and manufacture the Americans with Disabilities Act (ADA)-compliant signage needed to ensure that your business is navigable and accessible to all customers. We design and fabricate several types of ADA signage, including wayfinding signage, ADA restroom signs, ADA Braille signs and other interior and exterior ADA sign types intended to make your location safe and accessible. We've serve the Southeast from our Peachtree Corners, Georgia facility, and we look forward to working with your company.

ADA Signs by United Signs

ADA signage encompasses everything from specially-illuminated ADA restroom signage to ADA Braille signs. Our staff will meet with you to determine your location's requirements, and then will fabricate the ADA signs that you need. United Signs staff is also equipped to perform regular maintenance and repair services.

Does Your Southeastern Business Need ADA Signage?

Please contact United Signs, the top name in Southeastern signage. For more on our ADA signs, please fill out the FREE, no-obligation contact form located at the top of the page or call us today.  We are equipped to meet your every request. Fill out our FREE, no-obligation estimate or call us today to learn more.